2023
REPRESENTING PRIDE EXHIBITION
Exhibition openings:
Indoor 7 Sept – 8 Oct
Spazju Kreattiv, Valletta

Outdoor 7 – 17 Sept
City Gate, Valletta, Malta
Eight carefully selected photographers from around the Mediterranean Basin came together to participate in the 'Representing Pride' photography project - A high-caliber photography workshop mentored by award-winning documentary photographer, journalist and mentor Tanya Habjouqa.
Over the last few months, the participant artist's each developed a new body of work, inspired and supported through this unique mentorship programme. The range of artistic practices and subject matter exhibited within these projects is vast, exploring both intimate and universal
modes of storytelling.
We are extremely proud of the incredible works that have emerged from this initiative, and invite you to explore these unique pieces below.
Participating Artists:
Charlotte Yonga
(CM/FR)
Elijah Ndoumbe
(US/FR)
Su Cassiano
(IT/FR)
Ugo Woatzi
(FR)
Emma Grima
(MT)
Mariah Ivie Cutajar
(MT).
Two of our participating photographers have chosen to remain anonymous due to safety concerns.
---
Love Harder

Su Cassiano (IT/FR)
Love Harder is a long-term photography series capturing love and resistance in different countries and cultures around the Mediterranean. Mapping the possible coexistence of queerness and religion, and striving towards the creation of a sacred space within those worlds, to navigate the complexities of patriarchy.

'Love Harder' is a quest for love, and explores territories of spirituality, community and cultural conditioning. Many hurtful texts against LGBTQIA+ people have been grounded in religious doctrine. In response to this form of discrimination many LGBTQIA+ people have distanced themselves from institutional religion. Yet, people within the LGBTQIA+ community have actively sought to re-inscribe religious rituals and practices with positive, inclusive meanings.

Su is a self-taught photographer born in Paris, working between Istanbul and Australia. Specialised in narrative portraits, their work is characterised by the intimate relationship created with the people they photograph. By blurring the line between the visual approach of a personal 'diary,' and documentary photography, their storytelling aims to deconstruct stereotypes while making dissident voices emerge. The camera becomes an excuse to connect with people and to look for meaning in the world.

Their award-winning work has been exhibited internationally in various institutions and fairs, such as CCP Salon (AUS), Palm Photo Prize (UK), Foto Biennale (AUS), Yangon Pride (MMR), Head On (AUS), KLIPA (MYS) and has been won the Iris Award, at the Perth Center for Photography in 2017.



---
Salt Wind
Charlotte Yonga (CM/FR)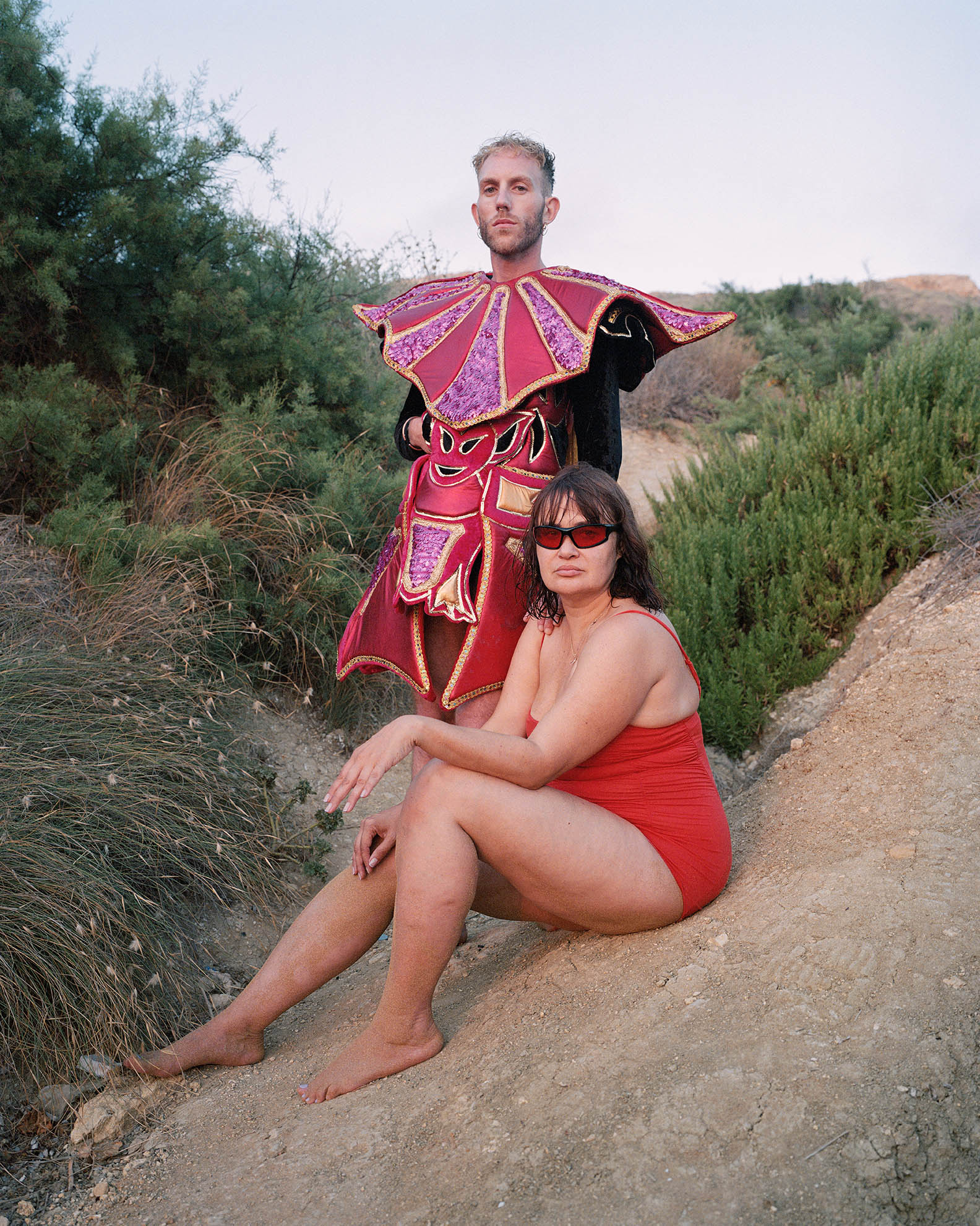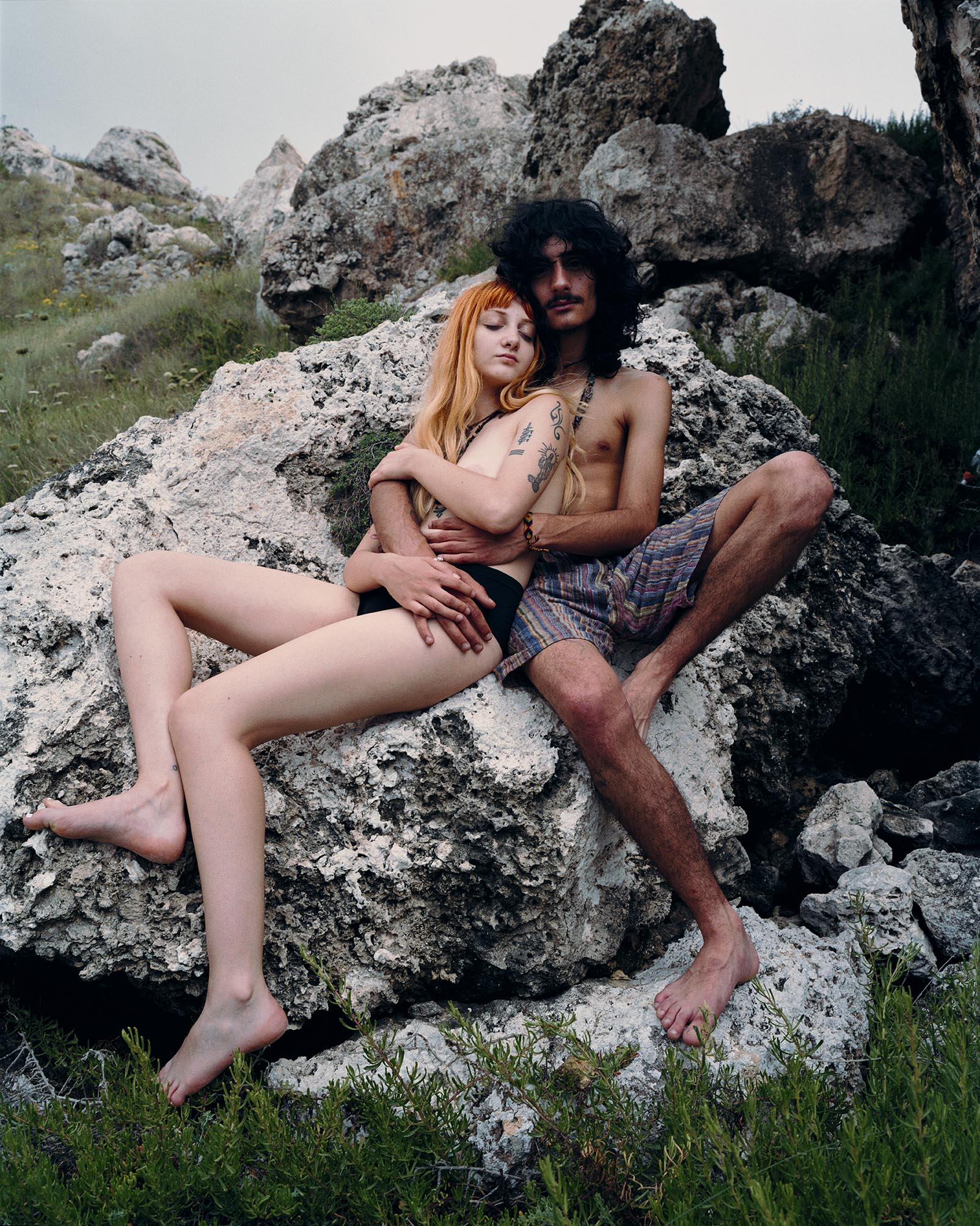 Salt Wind is an exploration, and rejection of, the asymmetrical and arbitrary structures of intimate relationships in the confinements of social expectation. The series reflects on the state of 'ungoverned' relationships, celebrating love in its ambiguity and fluidity. This series is an ode to organic and undefined relationships, which embody an inherent instability marked by eruptions, layers, erosions, tides and storms.

Charlotte is a French-Cameroonian multidisciplinary artist, portrait and documentary photographer, and lives and works between Paris and Barcelona. Her approach is marked by questions relating to identity processes, alterity or 'otherness', and notions about individuality when subjected to delocalisation, and the varying perspectives of the Global North and South. Charlotte is represented by the gallery 31 Project, her work has been exhibited at Festival Circulations, Paris Photo, Art-o-Rama, LagosPhoto Festival and PhotoWork.

---
Flower Was My First Word
Elijah Ndoumbe (CM/FR)
Flower Was My First Word is an ongoing long-term project exploring transition - literal and not, which makes use of images from their personal archives, written word, photography and self-portraiture. Poetic text giving way to critical thought and story rooted in historical context. Of letting images talk back and so called "trans narratives" having space to be, splayed out across the page and named accordingly. It's about me. My mother, her mother, my father, his mother, and hers. My lovers, my brothers, my sisters, and others — the interwoven web of kinship built in a world that others.

Elijah Ndoumbe is a multidisciplinary artist, storyteller and dream-weaver. They hope to contribute to carving and making more room for narratives that center people who identify on a spectrum of black, brown, and African Queer-identity, and who are dedicated to imagining local networks of kinship, home, selfhood in community, and selfhood in transit. Their short documentary, 'Prayers For Sweet Waters' premiered at the Academy-qualifying HIFF, won awards at NewFest and Durban IFF, and screened at the 2022 Sundance Film Festival. Ndoumbe was a 2021 artist in residence at Black Rock Senegal, exhibited at the DAK'ART Biennale and the 2022-2023 African Photography Biennale in Bamako, was a participating artist in CPH:LAB, and is a winner of the 2023 Prix Utopi·e in France.


---
Dija is a multimedial exploration of an imagined queer deity which incorporates historical practices from the Maltese islands. The work explores ideas of mythology and community beyond time and throughout the Mediterranean basin. Bringing together ephemeral, and poetic photography, written word, and uniquely crafted natural and found objects, and using these different elements to navigate between utopian temporalities and places.

Ugo Woatzi is a queer visual artist based in Brussels, with a background in sociology and contemporary photography who explores LGBTQI+ narratives. Their research work focuses on queer bodies, identities and spacial utopias. Woatzi's practice includes image, sound, text, installation and is imagined as dreamlike, collective and moving spaces.



---
Island Women Make Good Wives
Emma Grima (MT)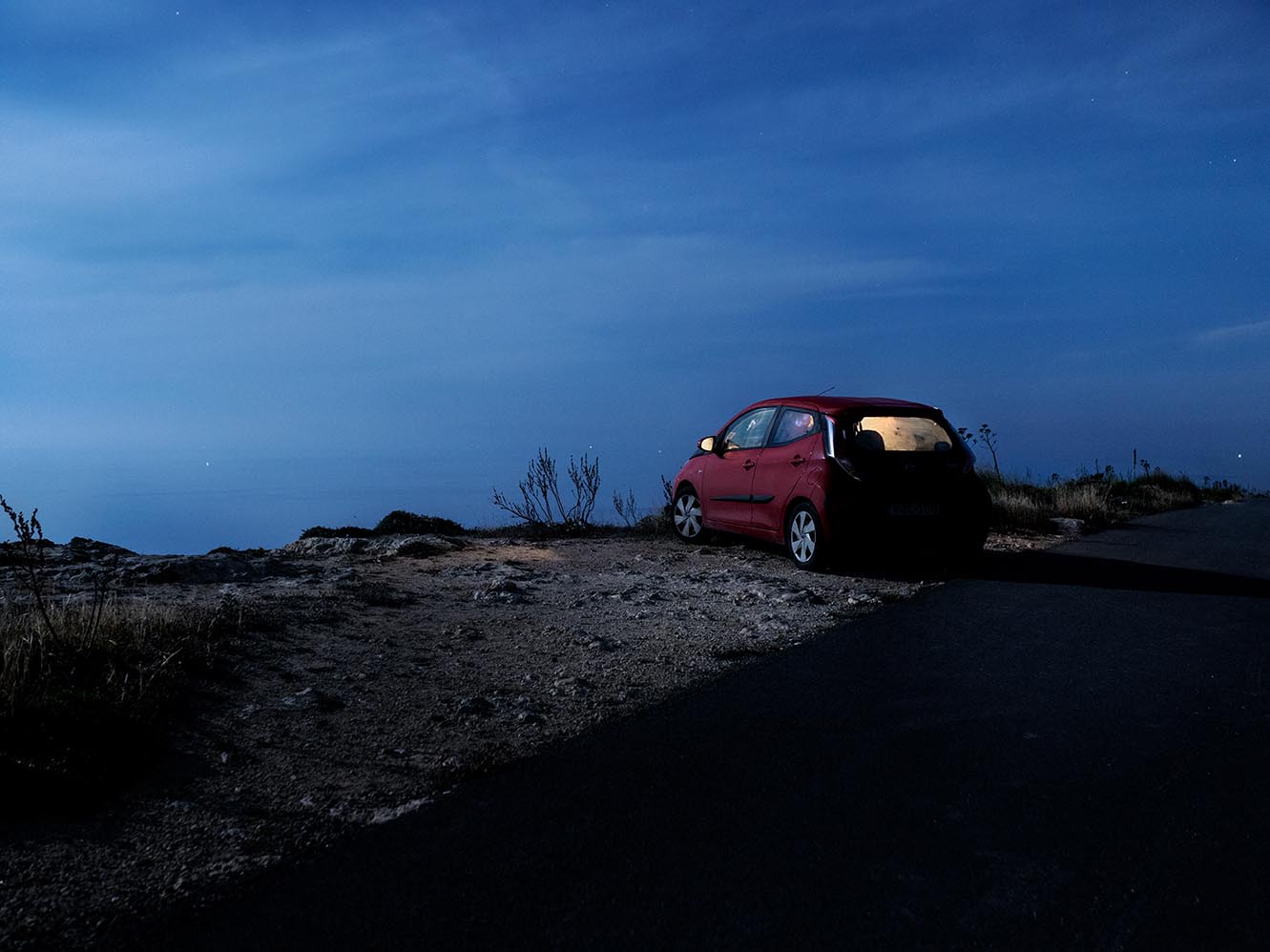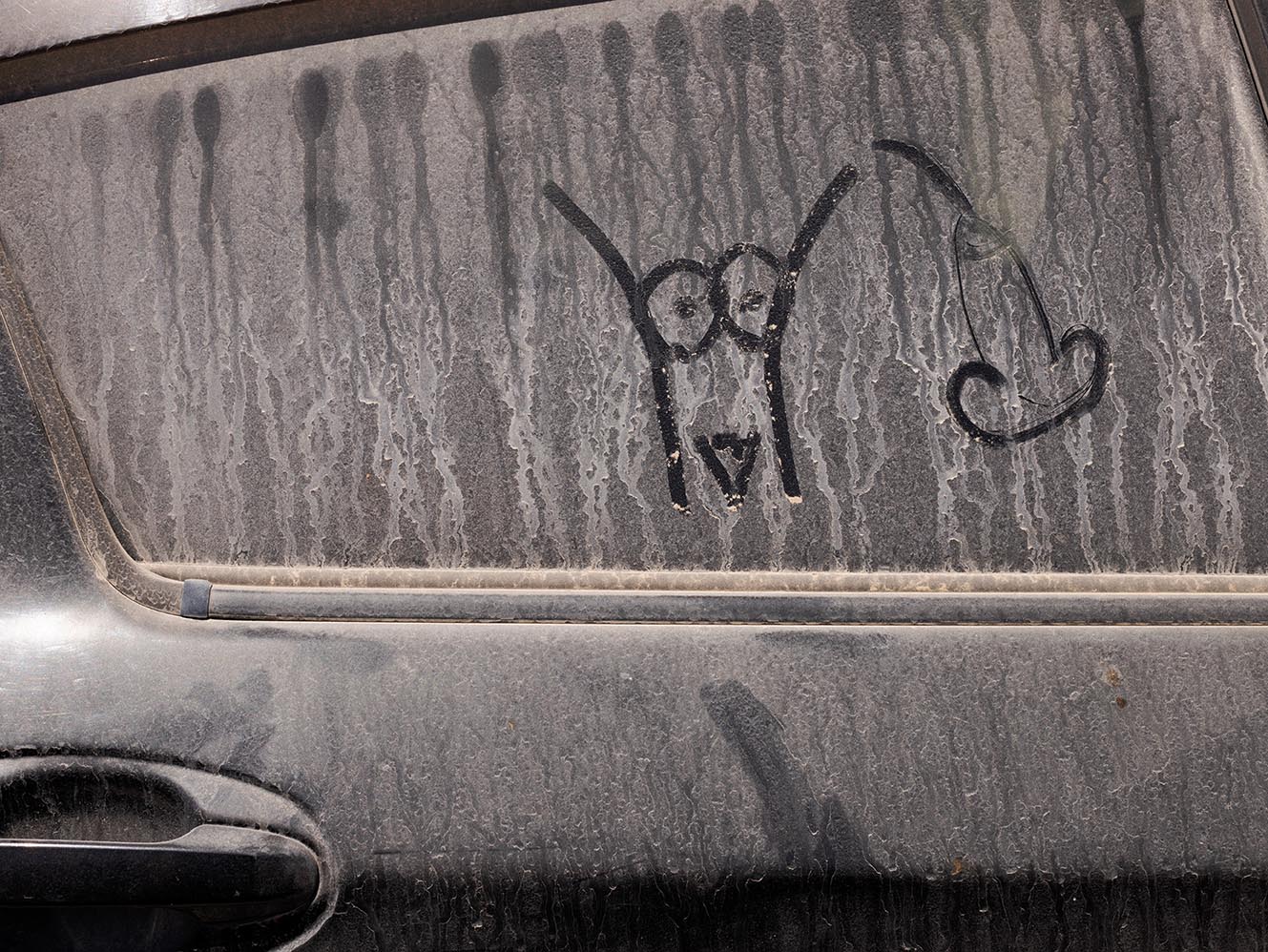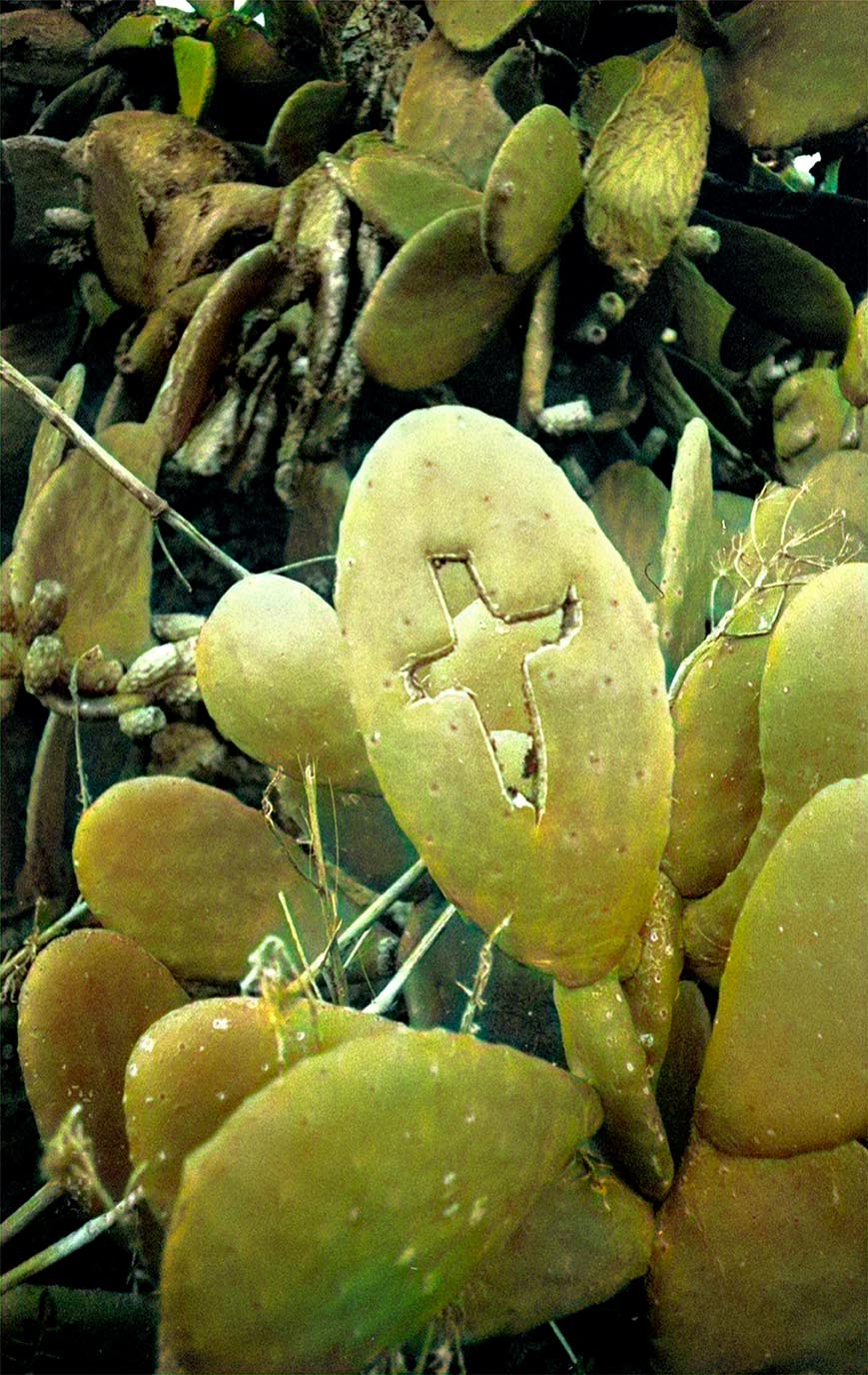 Island women make good wives investigates the struggles experienced by multiple Maltese womxn around sexual pleasure. The project explores aspects of catholicism and colonialism in their implications on the female body. Acknowledging the transgenerational sexual trauma of this community, the project investigates a shift towards a more hopeful future. In conversations with the artist, Maltese womxn share their stories and their struggles to gain autonomy and sexual liberation.

Emma is a Maltese visual artist currently working between Malta and The Netherlands. Her practice evolved alongside documentary photography, aligning with her strong social engagement towards womxn's rights, sexuality, and identity.
Bringing her vision to life through research, documentation and movement, she engages her audience by creating multimodal platforms. Her scope is to create an impactful visual space where conversations can emerge and engage with stigmatized topics and stand for change. Emma is a founding member of Pineapple Road Press.


---
Reclamation of Calypso
Mariah Ivie Cutajar (MT)
Reclamation of Calypso draws from the legend of the nymph Calypso, who tried to keep the mythological Greek hero Oddyseus captive as her husband, on the fabled island of 'Ogygia' for seven years. The Maltese island of Gozo is alleged to be the home of Calypso's cave. Mariah's work subverts this classical narrative by claiming the oft-forgotten perspective of Calypso herself. With the realisation that love cannot be forced and should rather emanate from within, Mariah's work imagines the nymph's journey to reclaim her own power. Through this metamorphosis, Calypso discovers that strength lies in freedom, and not possession.

Mariah is a self-taught photographer, filmmaker, and indigenous activist based in Malta. Her work spans across two continents between Europe and South America. Her aim is to use photography as a tool for social justice, raising awareness, and amplifying voices of marginalized communities. Through her lens, Mariah seeks to challenge societal norms and promote greater understanding and acceptance of gender diversity. She is the founder of 'Heartspace,' a local NGO that brings attention to the exploitation of the Amazonian Rainforest.



---
Over the last few months, the participant artist's each developed a new body of work, inspired and supported through this unique mentorship programme. The range of artistic practices and subject matter exhibited within these projects is vast, exploring both intimate and universal
modes of storytelling.

We are extremely proud of the incredible works that have emerged from this initiative, and invite you to Spazju Kreattiv, Valletta, to further explore these unique pieces at the indoor exhibition.

Special Thanks:
Toni Attard, Maria Azzopardi, Martin Bonnici,
Pia Micallef, Jeanine Scerri, Luke Dimech, Teatru Malta and Cafe Society, Valletta

Team:
Samira Damato –
the director and founder of ĦOLMA. Curator of the Pride Photo Awards, former Head of Education and Exhibitions of NOOR images and curator for the World Press Photo Foundation.
Nadine Rotem-Stibbe
– Design | Digital
Loïs DM
- Community Manager
Daisy Corbin O'Grady
– Project Manager |
Programmes
KVK number: 80717144
VAT number: NL003482148B83